original article: A Year Ago, the Media Mangled the Covington Catholic Story. What Happened Next Was Even Worse.
January 21, 2020 by ROBBY SOAVE
Journalists and pundits who frantically doubled down on their initial bad takes deserve more criticism.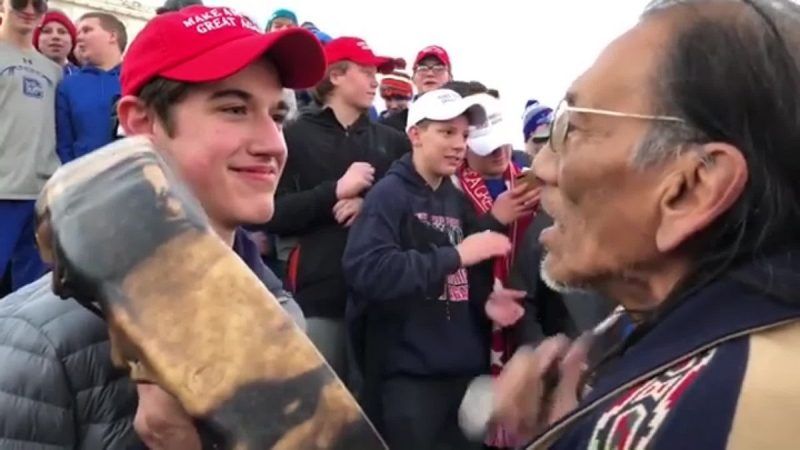 (photo from YouTube)
On the weekend of January 18, 2019, a short video appeared on Twitter that purported to show a group of Catholic high school boys—one young man, Nicholas Sandmann, in particular—harassing a Native American elder named Nathan Phillips on the steps of the Lincoln Memorial.